The Pakistani children's author focusing on the planet

Helping children understand the mammoth pressures the planet is under can be a daunting task.
But Karachi-based writer and illustrator Rumana Husain has been connecting the dots between air pollution, plastic, development and their toll on the living world for over three decades through her exquisite picture books.
"I have always preferred to write and speak about nature… its bounties, trees, animals, the earth and environment, man's ruthless exploitation of it… as well as friendship, empathy, peace, harmony, inclusivity," said the writer of more than 60 books.
Recently, Husain has been on a new mission: to encourage children to love books and reading. She also wants to revive the culture of adults sitting down with children because, she said, children's books are meant to be read aloud.
The Covid-19 pandemic forced everyone to slow down and families to spend more time together. It was an ideal moment for Husain's mission — particularly to encourage parents and children to take a moment, step back and think about the destruction being wrought on the planet.
Storytelling through the pandemic
She is doing this through storytelling. Since March, she has uploaded over 170 videos, she told The Third Pole from the United States, where she has been for five months, spending the "pandemic time" with family.
As well as telling stories from her own books, Husain chooses titles from her granddaughters' bookshelves. She posts videos on her Facebook page, Instagram and YouTube.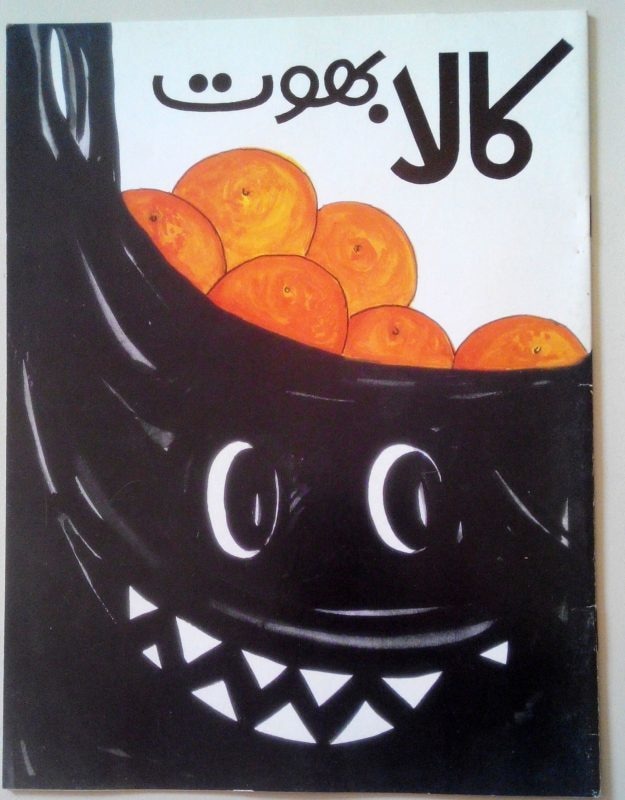 She uses a mixture of old and contemporary literature and a dash of poetry. From Arabian Nights to Shel Silverstein's famous book *The Giving Tree* and her own work, she said she strives to stay close to the themes she feels strongly about. In some videos, she translates English storybooks into Urdu "so that they are better understood by children in Pakistan", she said.
She has started to receive messages from a budding fan club. One said, "I spent all night watching you reading your stories…"; another enthused, "Your storytelling is amazing!"
And some of Pakistan's intellectuals, including the educationist and linguist Arfa Zehra, have sent her long video messages — which she said make her feel truly honoured. In addition, some schools are using her videos for their online classes.
An early environmentalist
One theme keeps cropping up across Husain's work: the environment. Her first books Hasan ki Gali (Hasan's Lane), on rubbish and keeping neighbourhoods clean, and Kala Bhoot, which gave life and personality to the ubiquitous plastic bag, were published over two decades ago — but their messages are as important as ever.
She explained the concept of sustainable development in a graphic book, Dr Akhtar Hameed Khan, about the Pakistani development practitioner and social scientist.
A bilingual book Khoo-Khoo-Khoo — The Coughing City dealt with overpopulation, air and sound pollution, and infrastructure development that leaves little room for animals and trees.
Her work is celebrated both in Pakistan and abroad. In 2014, she won the fourth UBL-Jang Literary Excellence Award (2014) for Dr Akhtar Hameed Khan. Her award-winning book Laal Badaam (The Moringa Tree) has been translated into five other languages.
Another bilingual book, Prerana and Laal Peela, which she co-authored with Nepali writer Buddhi Sagar, won the Nepalese Society for Children's Literature's best book award.
Another feather in her cap is developing the curriculum on the environment back in the 1980s for C.A.S, a private school in Karachi, where she was head teacher. She single-handedly developed the entire curriculum for classes three to six, complete with work sheets and teaching manuals.